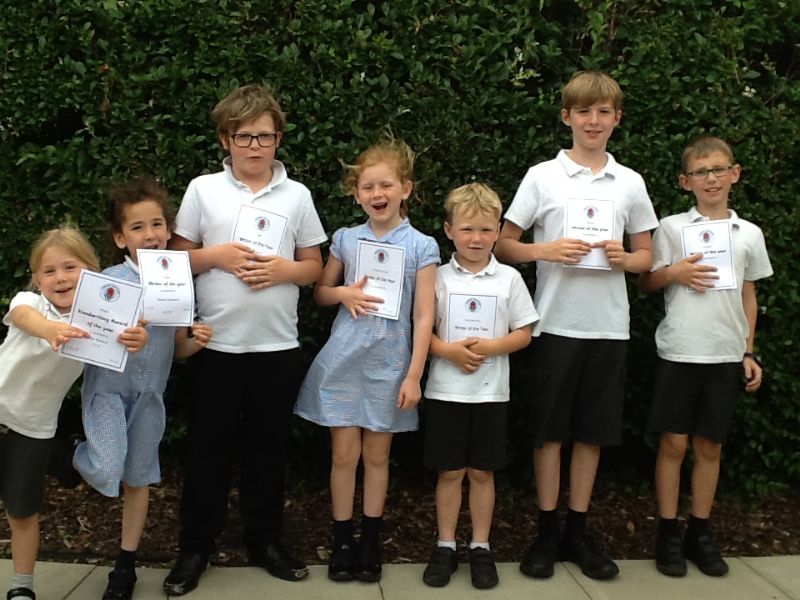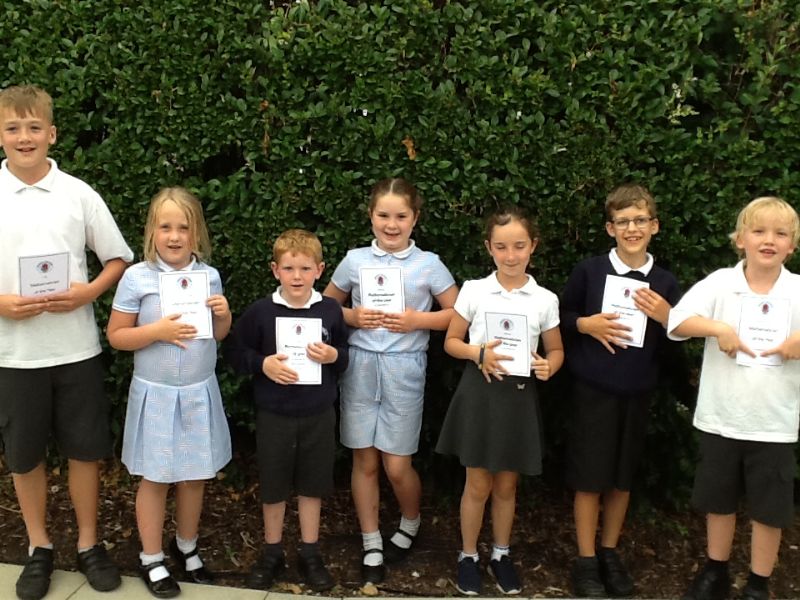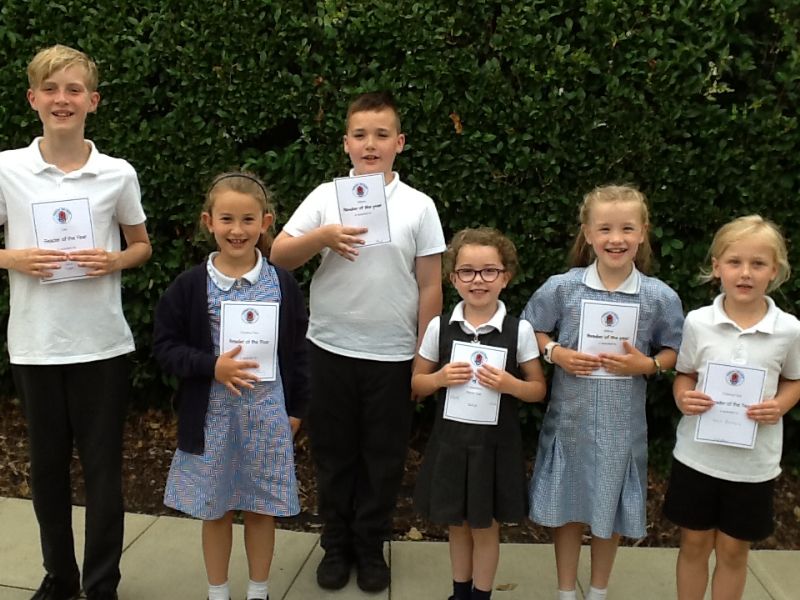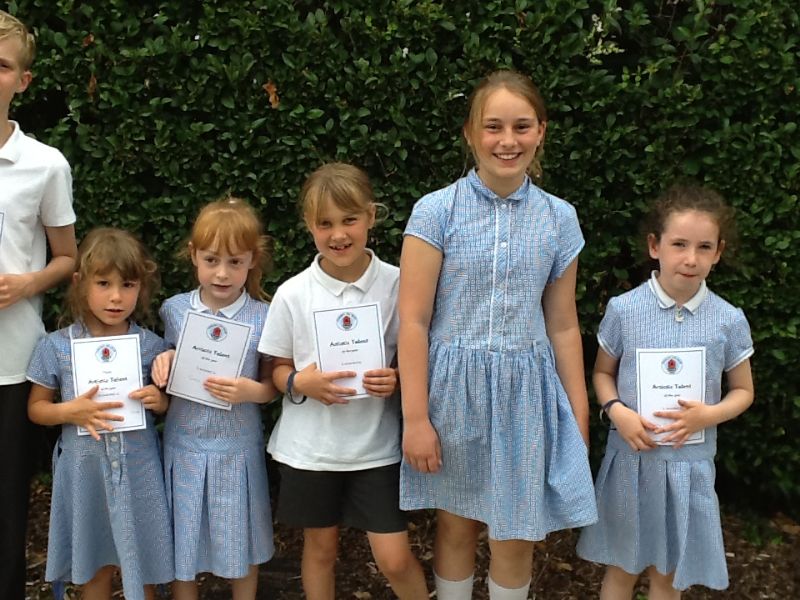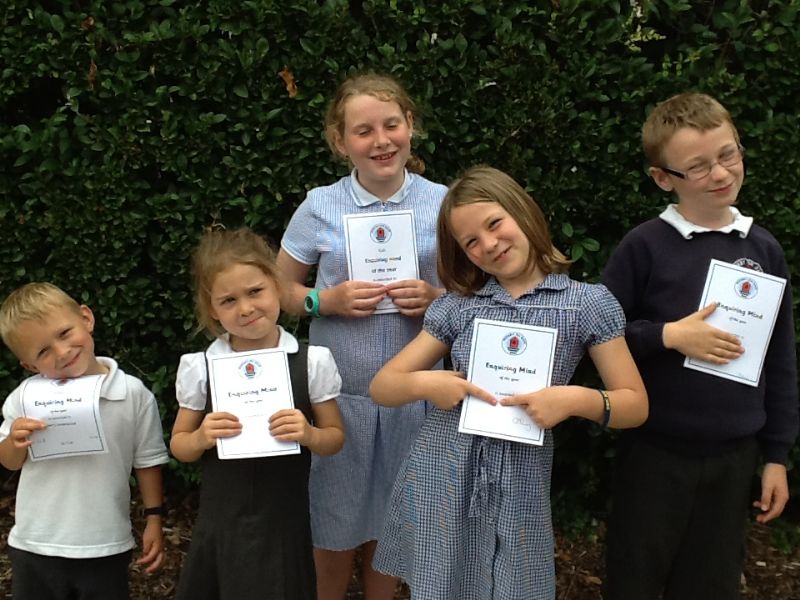 Congratulations to our writers, readers and mathematicians, artists, sporty-people and inquirers of the year. You can see who they are at the top of this page.
This week's roving reporters are: Charlie and Sam
In Maple they have been writing stories on adventures and they have been doing really well with doubling and halving numbers like 10 5 4. Also they had to fix a problem outside, they had a leak in their water pit.
In Chestnut 1 and chestnut 2 they have been writing a tiny seed diary about how they grow and the different parts on them. Also they have been making lots and lots of seed pictures they made them out of paint. Chestnut 2 have been using Venn-diagrams and where to put things on them.
In Willow class they have been growing plants and doing James Lind biographies and they have been using their times table knowledge and they have been going BANANAS.
Oak class have been learning about the rowdy gang in Shakespeare twelfth night , the year 5s have been doing triangle numbers the year 6 have been doing volume of shapes. The whole class had a game of tug of war , due to learning about forces.