Spiritual Gang
Documents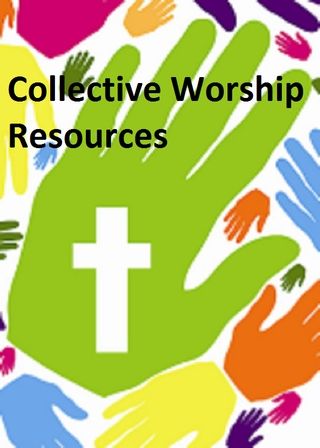 Collective Worship Overview 22-23
Collective Worship Overview 21-22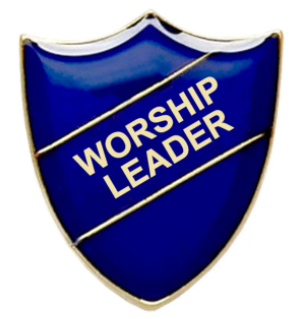 Spiritual Gang
The Church school community gathers daily for an act of Christian Collective Worship.
Collective Worship is an extremely important part of the school day at Kirkby on Bain as we use this time to reflect, be still and to worship God. The Spiritual Gang is a group of pupils who take a leading role in Collective Worship. We remember how Jesus welcomed children and used them as models of faith when speaking to his followers. (Luke chp 18 vss 15-17)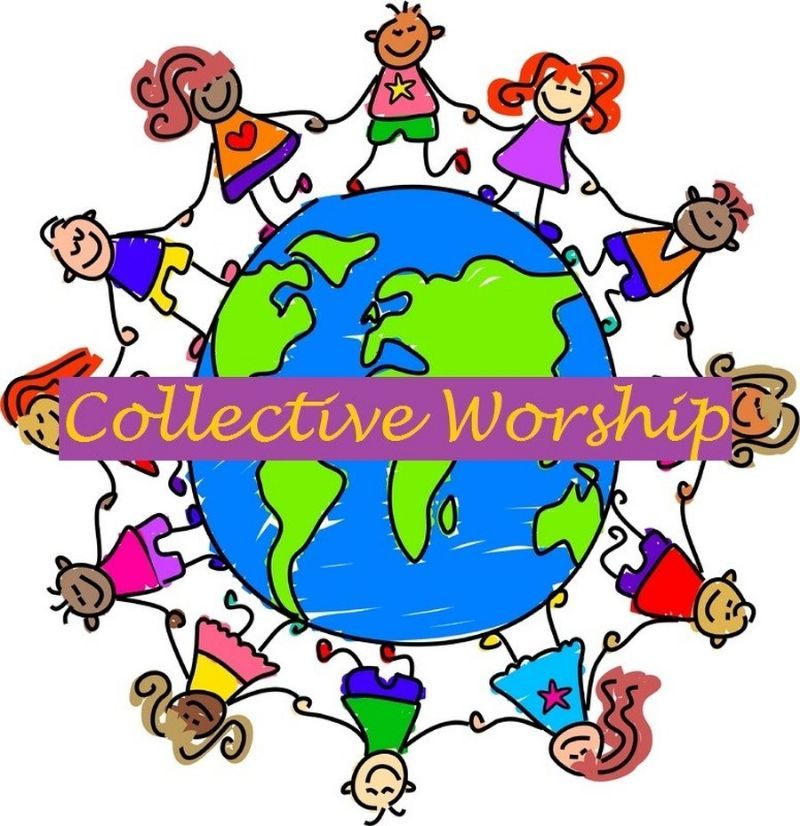 ---
What does the Spiritual Gang do?
The Spiritual Gang have many roles each day to ensure the smooth running of Collective Worship:
preparing the room for worship and clearing up afterwards

operating the laptop, projector and any music

holding open doors and welcoming the school into worship

lighting candles and leading the call and response based on the value

setting up the worship table which includes displaying the correct colour for the church calendar

being called up by adults to take part in a drama, lead actions to songs etc and leading the school in prayer to conclude the worship
As well as this, the Spiritual Gang also support in the planning, delivering and evaluating of Collective Worship. They meet weekly to do this and keep a written record of their discussions.
The Spiritual Gang also support the monitoring of Reflection Areas in school and are brilliant role-models as they promote our school values.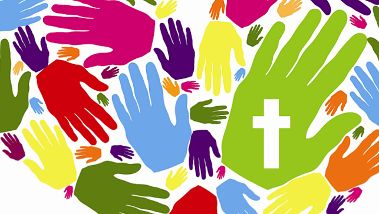 ---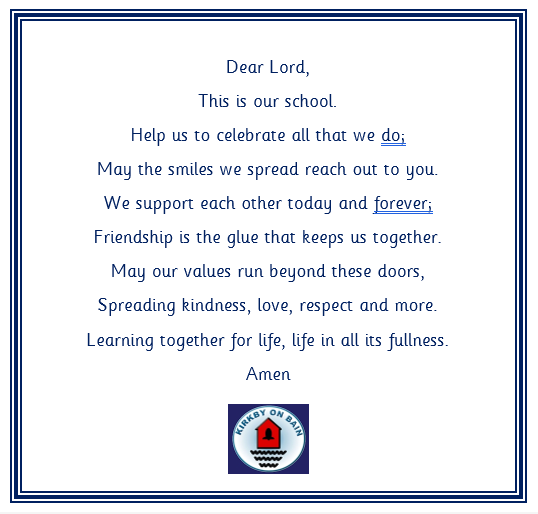 ---
Harvest Festival - Collecting for the local food bank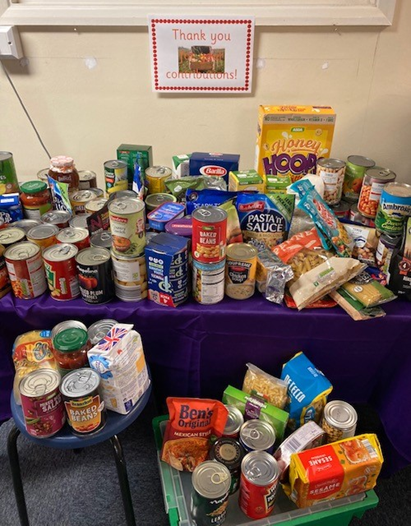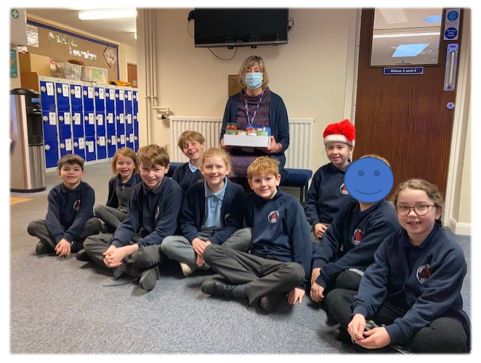 ---
Advent Workshop with Rev. Helen - 1st December 2022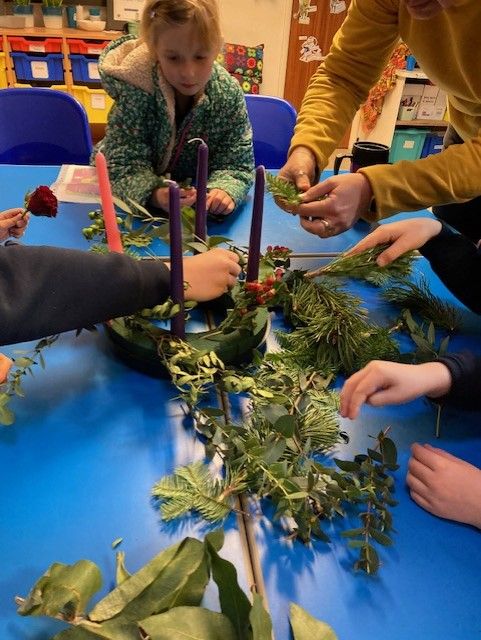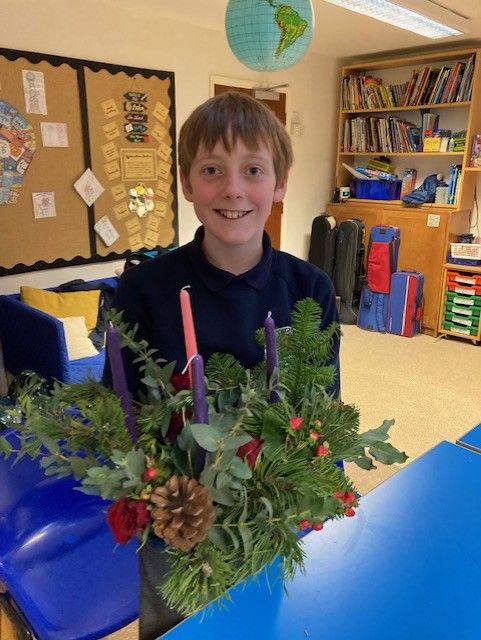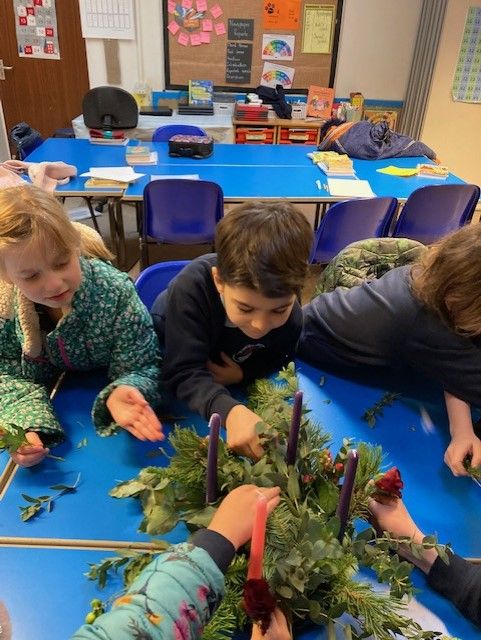 ---