Page 1 -
showing articles 1 to 8 0f 299
NEXT
WOW! What an amazing space WOW day!
Today in Maple, 18 astronauts and aliens arrived wearing incredible costumes and were set 12 space missions to complete.
They ranged from creating a colour splat solar system picture, to making a rocket take off using baking powder and vinegar, to getting your face painted, to making a pizza planet.
The children all had a space mission card and ticked off all the missions they managed to complete.
We all managed to make a pizza planet and had fun putting the toppings of our choice on and even more fun eating them!
The final mission, number 12 was the most important. It was to have great fun. Everyone achieved that one!
---
A Visit to Dino Park!
We were astonished this afternoon when a mystical door appeared in our classroom! Despite the surprise, the children couldn't wait to step foot through the door to explore. We are so excited to write all about our adventures tomorrow... What did they discover?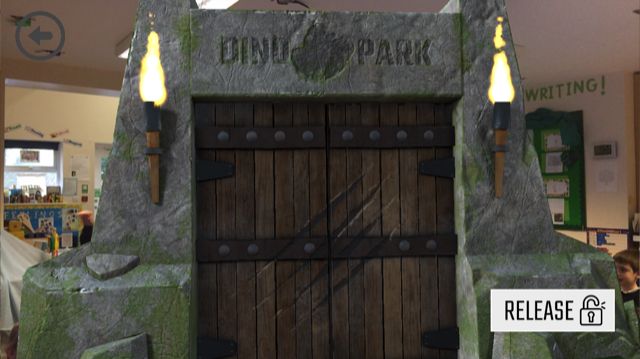 ---
Mary Celeste
What happened on board the Mary Celeste? Have a look at our freeze frames. Can you work out what some of our ideas were as to what went on?
---
Messy mountains - the FINISHED PRODUCT!
Having learnt to read contours to make the mountains, we learnt about the different environmental zones on a mountain. As you climb a mountain the scenery changes. We used this to decorate our models. Then we put them together to create a mountain range.
---
A Test Item
Some text
---
Messy Mountains
We have made paper mache mountains. First we learnt to read contour lines on a map. Then we selected an area from a map of the Cairngorms to make a 3D model of. It was pretty messy!
---
Superhero Wow Day!!!
The children had lots of fun today being superheroes. They began the day by cleaning up the classroom of kryptonite. The mission was to clean up all the kryptonite using only a straw! The superheroes managed it just in the nick of time.
The next mission was to rescue Captain America's shield. The only problem was they had to get through a maze of lazers and try not to ring the bells. Lots of superheroes managed this.
Mission 3 was to free Spiderman from the icy den he was frozen in. The superheroes worked in groups to decide how they could set him free. There were lots of ideas -using hammers to get him out, spoons, forks but the idea that worked best was using warm water to thaw the ice. Spiderman was SAVED!!!
There were lots of other activities as well throughout the day, including designing superhero passports and creating comic strips on the laptops.
A great day was had by all!!!!
---
Rainbow Day - an update!
I am sure you will be aware of the valuable work that Rainbows Hospice do from previous correspondence and via your child/children following discussions in class.
They make a massive difference to the lives and emotional wellbeing of many families, including one of our own. We are delighted to have been able to make a contribution to help them continue their great work. Our recent fundraiser raised £99.58!
Our pupils will be finding out more about Rainbows Hospice in school and will have a chance to ask questions when a representative visits us to collect our cheque. It will be brilliant to find out about their work first-hand.
We have already supported many charities this year. If anyone has a cause that is important to them, especially if there is a direct connection to our pupils, please let us know. We would be very happy to help if we can.
---
Page 1 -
showing articles 1 to 8 0f 299
NEXT